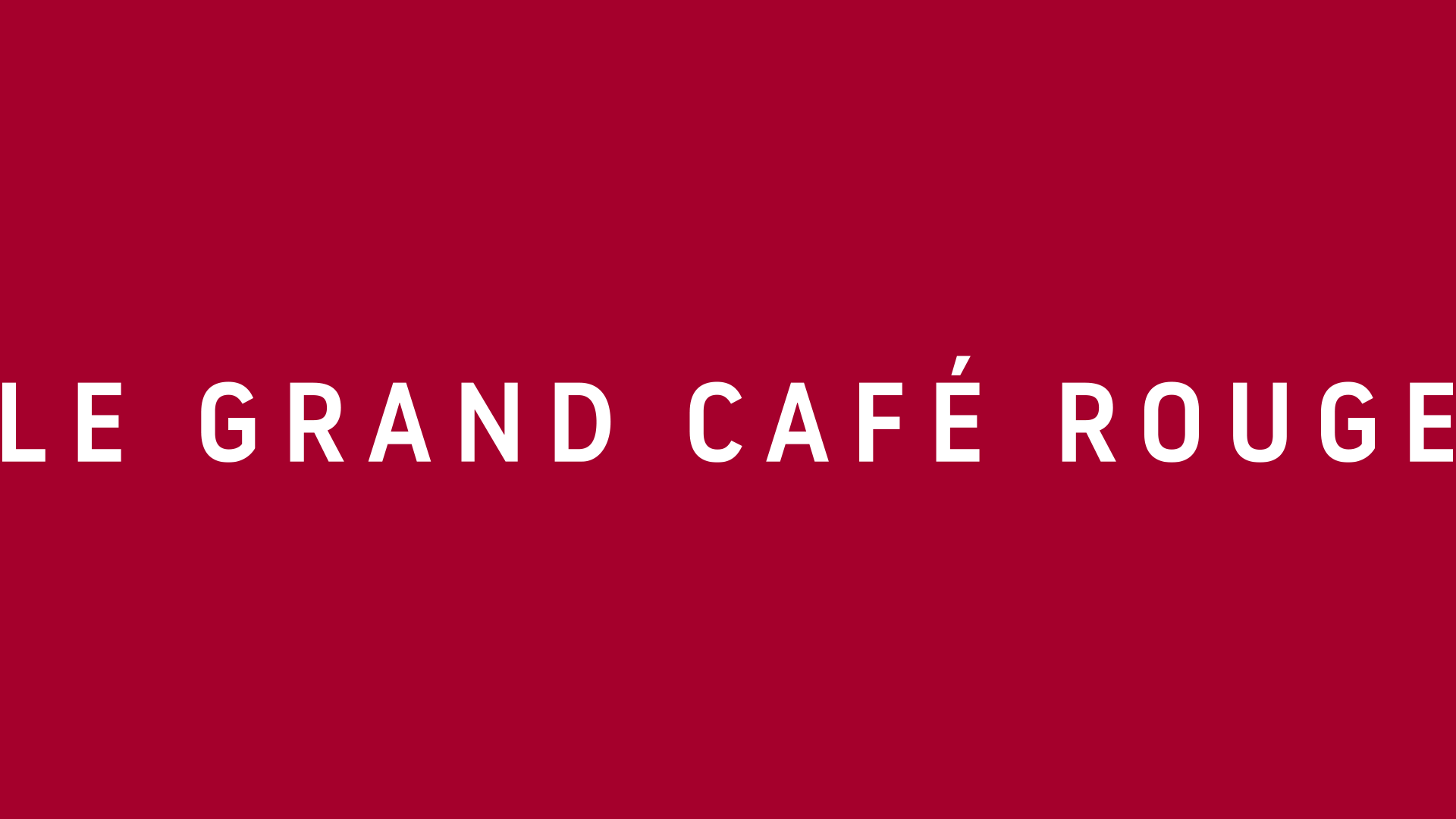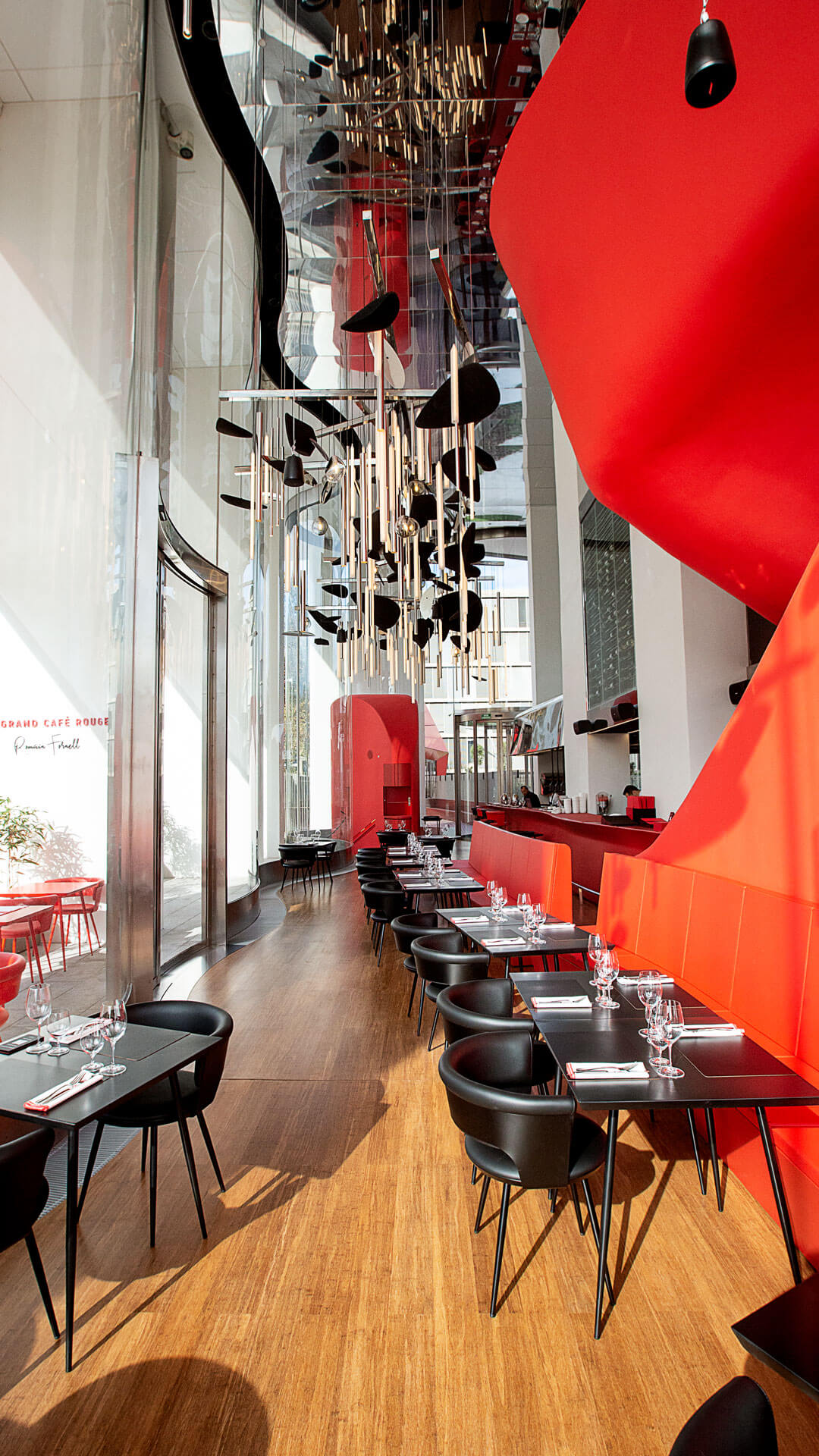 Le Grand Café Rouge is a modern brasserie designed by French architect Odile Decq. Here, its architecture, the mix of traditional and contemporary atmosphere and the most innovative design form a distinctive personality of the most authentic French brasserie. This, together with the cuisine typical of this restaurant concept, defines the special character and philosophy of the place.
The notion of space and dimension transgresses the simple. Its accentuated narrowness contrasts with its great length. The upward flow of the space reinforces the perspectives with the mirrored ceiling and the transparent exterior façade, which is also tall and sinuous. The wide visual angle, both from inside and outside, dilutes the sense of its limits.
The entrance is on Rambla Prim. On entering the restaurant, the design of its spaces and their layout create the sensation of unexpected immersion.
Between the wooden floor and the reflective ceiling runs a long, sinuous red structure, from the entrance to the other end of the space. We find ourselves in front of the bar, made of red-lacquered wood. Its meandering leads to one of the last columns, designed to oppose the horizontality, which spirals up to the ceiling, leading to an ovoid shape in red-lacquered plaster that floats above the tables in a futuristic manner.
Along the bar and to a large extent above it, an unstructured chandelier flies above the tables. It is composed of multiple objects, such as small lights, pieces of mirror, absorbent materials and can be described as a kind of cloud. Together, the cloudy chandelier and the red volume multiply and expand by their reflection in the mirrored ceiling, creating an infinite sky.
Concepts, designs and perspectives conceived to give Le Grand Café Rouge a singular personality that links architecture and art.